Time To Think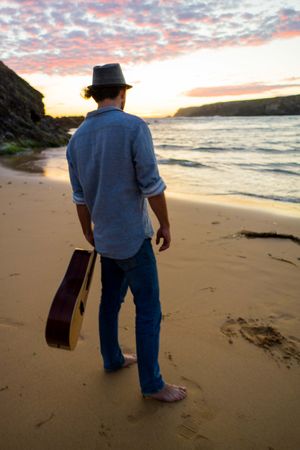 Today whilst I sit watching the French tourists amble through this small cafe in the port of Sauzon I am reminded that the futures we all take for granted have been pulled from under us. The freedoms to travel and even just dance in a bar to our favourite songs are no longer a given. What else can we do except carry on with things as usual? 
Take that family holiday whilst we still can, eat at that restaurant and nurse a coffee to take advantage of some free WiFi whilst I wrote my first blog in almost a year. Keep ploughing away at the seeds of our futures and not get too caught up in the instability of what lies ahead. So many lives have been affected but there is also inspiring people using this time of forced lockdowns to start their own ventures and invest even more heavily in their passions, start that business they always wanted, or writing the first chapter of their first book. 
It's also been a time to appreciate just how fortunate we all are. Sparing thoughts and hopefully some sort of action towards those who have had to deal with this pandemic on top of being homeless, refugees, war victims, loosing loved ones, chronically sick... I think you get my point.  Although I wrote Time To Think one rainy morning when I found myself staying in a Canadian basement back in 2018, I think the tittle has become relevant to so many people today. 
It's for this reason that we have chosen to push the release of my next EP and what a response I have received from Coral for Coal already. So much support in a time when I can honestly say I truly needed it. 
The release date is this Friday (21st August) but Spotify users can and should pre-save the song here so it is waiting for you as soon as it is available! 
I have been given such a privilege to have white skin, a UK passport and the support to nurture my talent with music into a career. So with respect to all of those that have had to deal with the worst of humanity on a daily basis I feel like it's time to push even harder and use what ever voice I have for all the causes and changes I believe in to my core. 
TTT is exactly that, a song to celebrate your own authority and to recognise the importance of the small things. 
Stay safe people, I will see you at a concert soon on the other side.